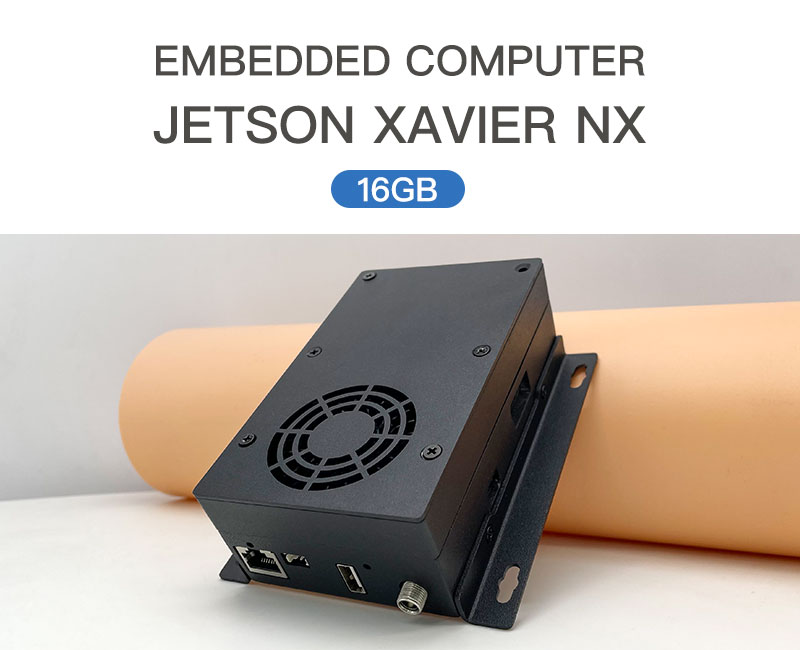 The 7F5E2 is a small AI industrial computer with NVIDIA Jetson Xavier NX series core modules. For industrial deployment applications, the main interface is designed for electrostatic safety protection, and the power supply application scheme of high reliability is adopted. The input power supply has the functions of overvoltage and reverse polarity protection, and has a rich external interface. The internal interface carrier board components are of wide temperature models.


The 7F5E2 adopts fan heat dissipation and internal fan heat dissipation teeth, providing excellent heat transfer and heat dissipation performance, enabling the system to adapt to higher ambient temperatures. Applicable to industrial automation, security, new retail and other scenarios.


The standard 7F5E2 can be configured with two full speed Gigabit Ethernet ports, one HDMI display port, one USB3.1 Type-port, and one USB 2.0 port.
1* USB 3.1 Type-C
1* USB 2.0 Type-A
1* Micro USB
2* Gigabit Ethernet (10/100/1000 BASE-T) RJ45
1* HDMI 2.0 port (Max. 6Gbps, 24bpp, 4096x2160@60Hz)
Standard with 64GB of extended storage
Recovery
Power on automatically
Product size: 130mm×108mm×45mm
Power supply: DC +9V to +24V
Operating temperature: -25~+60℃
---
NVIDIA Jetson Xavier NX module
Technical Specification



Jetson Xavier NX 16G

Jetson Xavier NX 8G

AI Performance




21 TOPS

GPU

384-core NVIDIA Volta™ GPU with 48 Tensor Cores




CPU

6-core NVIDIA Carmel ARM®v8.2 64-bit CPU




6MB L2 + 4MB L3




Memory

16 GB 128-bit LPDDR4x




59.7GB/s




8GB 128-bit LPDDR4x




59.7GB/s




Storage

16 GB eMMC 5.1




Power

10 W | 15 W | 20 W




PCIe

1 x1 (PCIe Gen3) + 1 x4 (PCIe Gen4), total 144 GT/s*




CSI Camera

Up to 6 cameras (24 via virtual channels)




14 lanes (3x4 or 6x2) MIPI CSI-2




D-PHY 1.2 (up to 30 Gbps)




Video Encode




2x 4K60 | 4x 4K30 | 10x 1080p60 | 22x 1080p30 (H.265)




2x 4K60 | 4x 4K30 | 10x 1080p60 | 20x 1080p30 (H.264)




Video Decode

2x 8K30 | 6x 4K60 | 12x 4K30 | 22x 1080p60 | 44x 1080p30 (H.265)




2x 4K60 | 6x 4K30 | 10x 1080p60 | 22x 1080p30 (H.264)




Display




2 multi-mode DP 1.4/eDP 1.4/HDMI 2.0




Mechanical




69.6 mm x 45 mm




260-pin SO-DIMM connector



Interface Display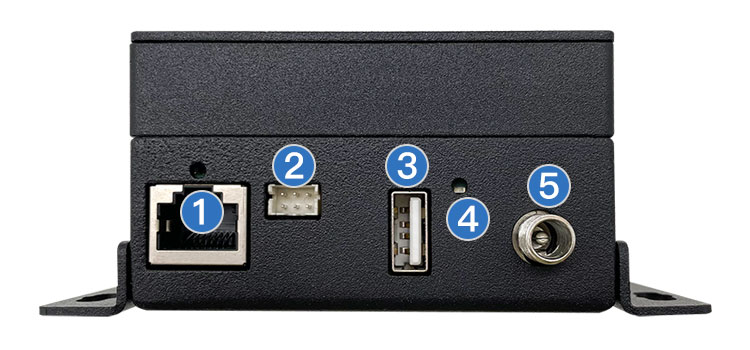 1> RJ45 connector 2> RS232/CAN Serial port 3> USB 2.0 connector
4> REC button 5> DC 9V-24V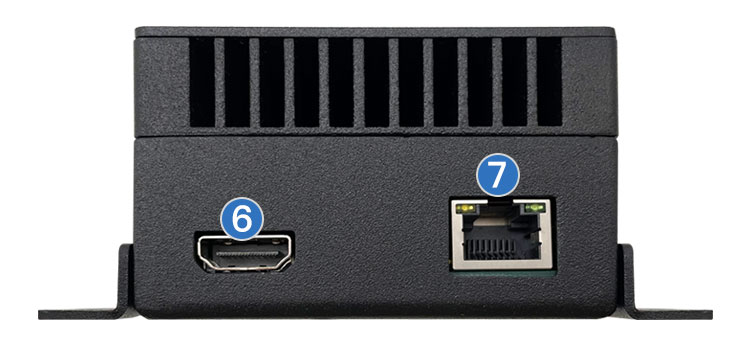 6> HDMI connector 7> RJ45 connector

8> Micro USB(For system burning) 9> Type-C connector